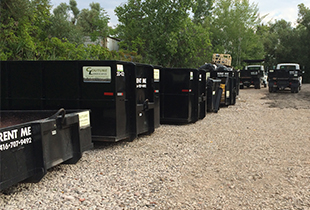 Great Disposal Bin Rates!
We offer very competitive rates! $180 delivery of your bin along with $95 per metric tonne for the weight of the waste. We also offer flat rates. Contact us today to order your disposal bin!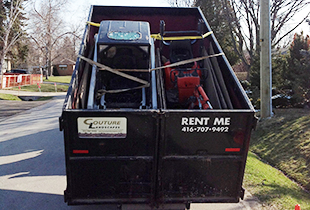 Rental Bin Sizes
Couture Landscapes offers many various sized disposal bins, to match your needs. We offer 7 yard, 8 yard, 16 yard and 20 yard bin sizes. Contact us today to order your disposal bin!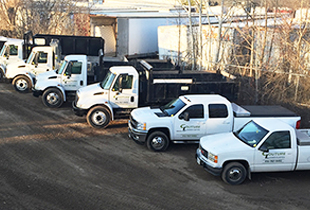 Why Choose Couture?
Couture Landscapes is fully insured, locally owned and operated company. Our disposal bin rentals are perfect for all of your residential, commercial, industrial and construction disposal needs.
If you are unsure of the size of the waste bin you need, simply give us a call and we'll help make the decision for you. Scheduling a waste bin rental in any of our service areas is quick and easy – just give us a call or email and let us know the size of the bin you'd like and we'll have it delivered to your destination as soon as possible.
Whether you're a homeowner doing some renovations or a contractor who needs bin rentals to haul away waste, we can definitely help you out. With a variety of sizes of bins available, we can ensure you are getting the most ideal waste bin at the best price possible.
A number of different types of residential and commercial projects can benefit from a garbage bin rental, such as contractors, construction sites, landscapers, home renovations and cleanups.
We not only promise affordable bin rentals in Oakville – but can ensure that your waste is disposed of in the most environmentally friendly manner possible. Regardless of the size of your renovation or construction project, a rental trash bin can make your life a lot easier. Couture Landscape delivers the bin to you and picks it up when you are finished with it.
With a disposal bin, you can avoid having to make several trips back and forth from the dump. In emergency situations, we may be able to deliver your rental bin to your place on the same day! If you'd like to save both time and money on your next renovation or cleanup project, consider our affordable bin rentals.
If you need a bin rental in the Oakville, Burlington, Etobicoke, or Mississauga areas – please call Couture Landscapes at 416-707-9492 today for a free quote.